South Carolina Afterschool Alliance (SCAA) convenes diverse organizations and individuals in support of out of school time programming in South Carolina. Join SCAA and have access to the following benefits:
PROFESSIONAL DEVELOPMENT
We offer technical Assistance and training programs like: Program Administration, Program Implementation, Board Development, Grant Writing, Summer Learning, Managing Grants, Effective Use of Program Space, Interactions, Behavior Modification, STEM, Incorporating Enrichment Activities in my program, and Policy/Advocacy.
FUNDING OPPORTUNITIES
SCAA is fortunate to have many partnering organizations that sometimes offer grant opportunities. Program must be a current member to be eligible. Join now to become eligible!
The SC Arts Commission provides Quarterly Project Support for a wide variety of quality arts projects and programs and/or for professional development opportunities to assist artistic and managerial staff.  Receive up to $1000 for nonprofit or unit of government entities to support arts based projects, programs or professional development. Contact the SC Arts Commission to find out about current opportunities.
Upcoming Deadlines & Grant Periods
August 15 for projects beginning after October 1 and ending before June 1
November 15 for projects beginning after January 1 and ending before June 1
February 15 for projects beginning after April 1 and ending before June 1
In addition, they are offering Teacher Standards Implementation (TSI) Grants
Receive up to $750 for Arts teachers at most public, private, or charter schools in South Carolina (except ABC Schools) are eligible. TSI grants help arts teachers acquire the supplies, materials, professional development, or other tools/expertise needed to meet South Carolina's 2010 Visual and Performing Arts Academic Standards OR 2017 College and Career Ready Standards for Visual and Performing Arts Proficiency. For grant guidelines and details visit: http://www.southcarolinaarts.com/grants/aie/tsi2.shtml
Deadlines & Grant Periods
Applications must be submitted online at least six (6) weeks before the project begins or the supply is purchased.
All projects must be implemented between August 14, 2017 and June 1, 2018.
All projects must be completed by June 1, 2018.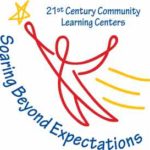 On January 24, 2017, the SC Department of Education announced the 2017-2018 for 21st Century Community Learning Centers grant program is available online.  Applications are due April 3, 2017.
NETWORKING OPPORTUNITIES
Join SCAA to be connected with close to 1400 other programs across the state making an impact on our SC youth. Connect with us by signing up for our newsletter, liking us on Facebook, and following us on Twitter.
ACCESS TO ADDITIONAL RESOURCES
Many state and national organizations offer curriculum, templates, trainings, research to support out of school time programs.  Below are some resources: Education Oversight Committee, SCETV, Pitch Hit Run, SEDL: National Center for Quality Afterschool, Expanding Minds.
COLLEGE AND CAREER READINESS RESOURCES
The Center for School, College and Career Readiness provides resources to to aid students in preparing for college.
Saving for College: Expert Advice and Tools to Maximize Your Savings:
https://www.affordablecollegesonline.org/financial-aid/529-college-savings-plan-online-guidebook/
The Complete Guide to College Admissions
https://www.accreditedschoolsonline.org/resources/college-admissions-guide/
Student Success Guidebook: How to Study Smarter, Find a Tutor, and Excel
https://www.learnhowtobecome.org/online-universities-and-colleges/student-success-guidebook/
ACT Prep Guidebook for College-Bound Students
https://www.accreditedschoolsonline.org/resources/act-prep-guide/
SAT Prep Guidebook for High School and College Students
https://www.accreditedschoolsonline.org/resources/sat-prep-guide/
JOB POSTINGS
After School Program Lead Associate
St. Lawrence Place a program of Homeless No More, seeks to fill a Lead Associate position in it's after school program. Review position description HERE.
Please email your resume to Kayla Mallett, Children's Services Coordinator at kmallett@stlawrenceplace.org by December 27, 2017.
As a Network Member, you may send SCAA job posting for us to display here.  Please send information to Kimberly Carmichael at kcarmichael@scafterschool.com.
Program Resources
Join and be a part of over 1300 diverse individuals and organizations who share the same mission of improving access to quality out of school time programs!
Join Now
Join The Network
We compiled resources including research, funding opportunities, activities, and more! All of which we hope will be useful to out of school time stakeholders.
Read More